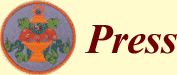 Contact
For more information about The Buddha Prince, contact Markell Kiefer, 612.670.7771.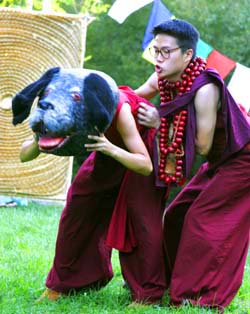 Promotional Materials
Press release for performances in New York and Minneapolis, September, 2009
Two-part interview with Initiative Radio's Angela McKenzie:
Articles and Reviews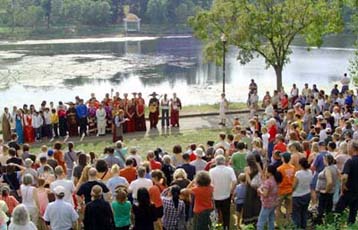 "Brilliantly choreographed, staged and scored. The story is told with charm and passion."
-Victoria Mudd, Academy Award Winning Filmmaker, Producer/ Co-Writer of Tibet: Cry of the Snow Lion
"A complex story told simply and elegantly, joyously and yet with gut-wrenching sadness. Please come back and do it again."
-Johanna Demetrakas, Producer/Editor of
2004 A&E Biography: Richard Gere
"Theatre at its best."
-Emily Voorhees, Writer, Elephant Magazine and Tribeca Film Festival
"Magical...extraordinary...whimsical and thoughtful."
-Steve Capra, The New England Entertainment Digest,
New York in Review Staff Writer. Full 2005 Review (pdf)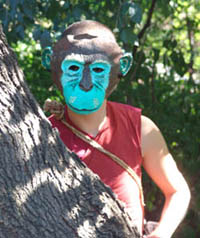 "The Buddha Prince is a walk in the park."
-Kristin Tillotson, Star Tribune, Staff Writer. Full 2005 article: html or pdf. And here is the 2009 Tribune review.
"See The Buddha Prince in this lifetime."
-Nancy Sartor, Pulse of the Twin Cities, Staff Writer. Full article
"You will experience a different culture-one that is filled with music, dance and color."
-Elizabeth Lopez, ReviewPlays.com. Full review
"The flute-playing yaks are simply wonderful."
-Barbara Ellis, Los Angeles Resident
"A wonderful project."
-Steven Rockefeller, Benefactor, Philanthropic Collaborative
"This is an inspired and inspiring performance."
-Markell Brooks, President, Westcliff Foundation
"I found your treatment of the Dalai Lama's exile very powerful, moving and played
with heartfelt appreciation of the Tibetan People."
-Adam Engle, Chairman, Mind & Life Institute
"The whole play is kind."
-Peter Shay, The Philosopher's Almanac
"Excellent, fun, informative, creative, serious, humorous, unusual."
-Dan Wood, Los Angeles Resident
"Delightful and moving...I am certain that it contributed an overall enriching quality to His Holiness'
visit to our city."
-Marilyn Moore, Director, Shambhala Meditation Center of Los Angeles
"The Buddha Prince is magical, inspiring and beautiful."
-Lucia Watson, Proprietor, Lucia's Restaurant
More audience reviews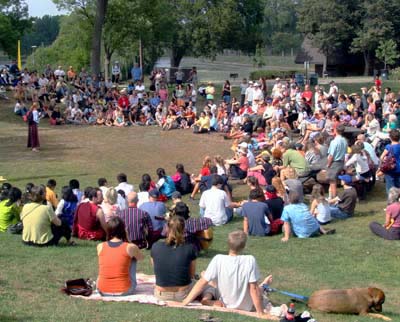 "The play shares the Dalai Lama's message of accepting diversity, embracing freedom and spreading peace."
-MN Daily
"You don't have to head Belmar this Labor Day Weekend to go on a 'trip': Take one inside Central Park with The Buddha Prince."
-Time Out New York. Full article (pdf)
"Markell Kiefer: A Long-Burning Passion of Healing through the Arts."
-Mandala (pdf)